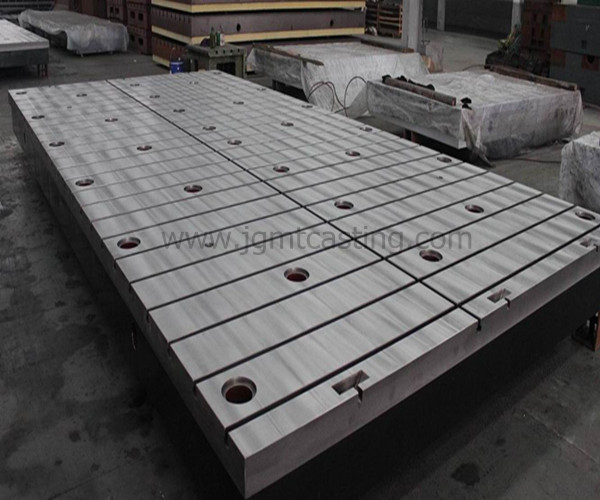 Cast Iron T-slot Floor Plates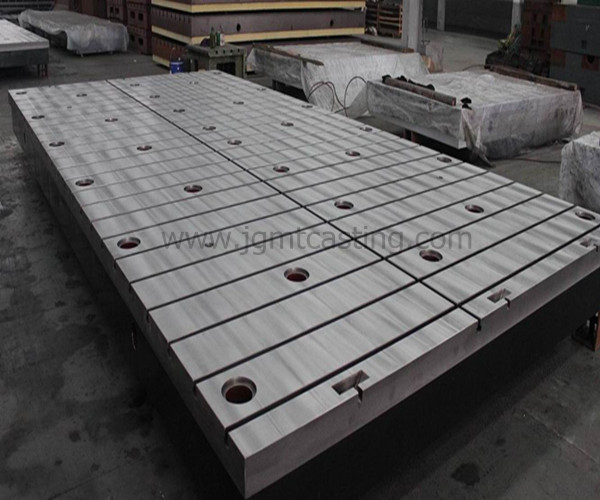 Jinggong Cast Iron T-slot Floor Plates is industrial measuring tool mainly used to secure work piece. The workers utilize it for debugging, installing, and maintaining the equipment. The working surface has been treated with the scraping technology, which allows it to have V, T, or U-shaped grooves, round holes, slot holes, or others that you required.
The raw material is the high-strength cast iron GG20-GG30 (HT200-HT300) and surface hardness is of HB170-HB240.
The size range is from 500mm*500mm to 3000mm*8000mm. Special sized product also can be made according to your requirements.