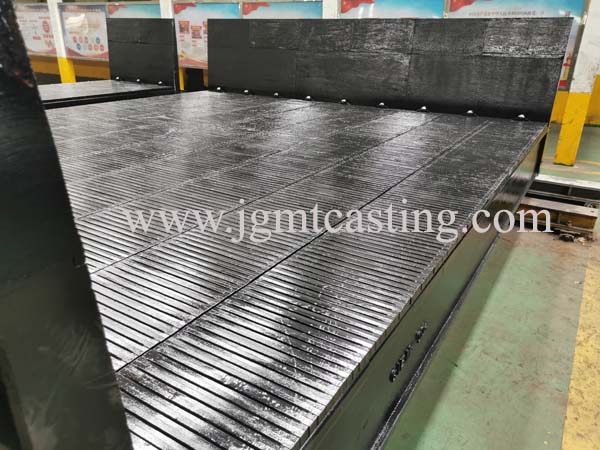 The Stepping Sintering Trolley Car
The stepping sintering machine is different from the belt sintering machine. The belt sintering machine is a full circle of trolleys arranged up and down. Its driving force is the rotating gear of the head or tail of the machine. The trolley of the stepping sintering machine is built on a plane, its forward power is the jacking machine of the nose, that is, two hydraulic push rods. The hydraulic push rods push out the sintered ore from the trolley, and the next trolley enters the tipper, and the hydraulic pressure under the tipper the push rod lifts the dumper and unloads the sinter. The tractor on the side track pulls the next trolley to the return lane, and then pulls the trolley back to the nose by hoisting.
The stepping sintering machine also has certain shortcomings. It wastes manpower, is inconvenient to use, has a higher accident rate, and is troublesome to handle. The utilization rate and utilization factor are not too high, but its construction cost is low.