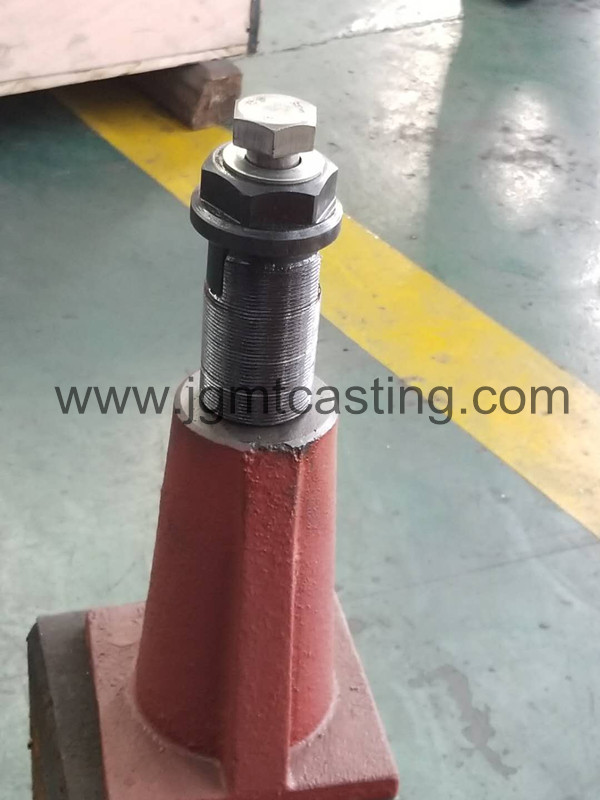 Leveling Elements, Leveling Supports, Leveling Units
The leveling elements (Leveling Support, Leveling Unit) are used in the majority of floor plate installations for plate loads up to 30 tons/m2. Supplied complete with ground anchor and cover plate as standard equipment.
Made of cast iron and recommended for the support and accurate leveling of surface plates and larger straightening and welding tables. The M 30 adjusting screw (M 20 is used on smaller plates) is fitted with a lock-nut.
The number of supports required for any particular sized plate is given in the tables. Where very high loading is encountered the number of supports should be increased. The supports can also be supplied with machined bases at extra cost.
Jinggong supply two standard types of leveling support (leveling unit).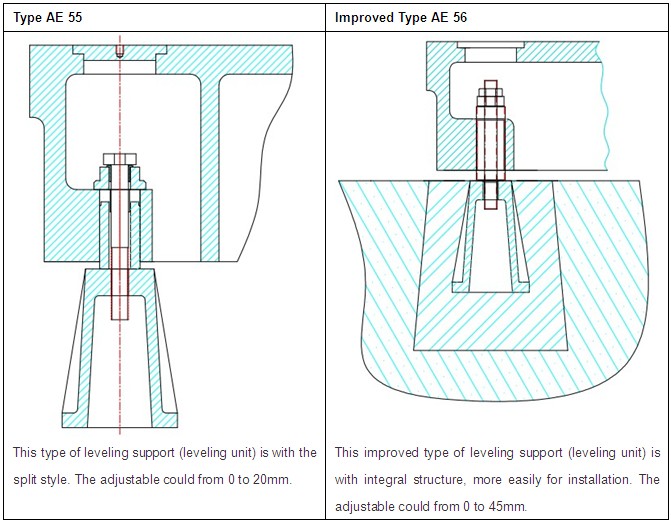 Other customized type and dimension is possible!