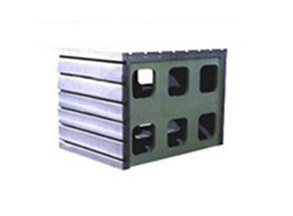 Cast Iron Box Table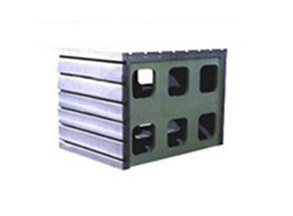 Jinggong Box Table is made from high-strength grey cast iron with cast clamp slots, which allows very high loading and is suitable for use on radial drills or similar machines.
The clamping surfaces are exactly machined to DIN 876/111, II or I flatness accuracy. The working surfaces have T-slots to DIN 650 on request.
Type JGBT-C
Material: grey cast iron GG25 (HT-250);
Surface according to DIN876/II, DIN876/III machined;
2 frontsides parallel to the clamping surfaces;
4 sides with clamping slots;
2 sides open;
Sizes and dimensions can be on your request.