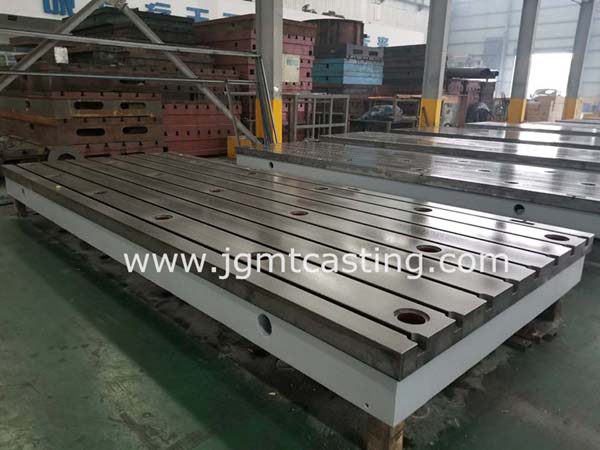 Cast Iron T-Slottted Plates
Product details
Good stability and durability.The design of cross-reinforced rib for Cast Iron T-Slotted Floor Plates , which not only has good stability, but also greatly improves the stability of the Cast Iron T-Slotted Plates.
Accurate measurement
Support customization Plane reference measuring tool for workpiece inspection or scribing, accurate measurement, sizing, slotting position, etc. to meet your different needs.
Material compliance
High-strength cast iron HT250-300, HB170-240, and V-shaped, T-shaped, U-shaped, round holes, long holes, etc. can be processed on the working surface. Other specifications can be designed and produced according to customer requirements.
Artificial Annealing
After 600-700 degrees high temperature annealing and aging treatment, manual scraping, according to DIN876, four grades of 0, 1, 2, 3 respectively.