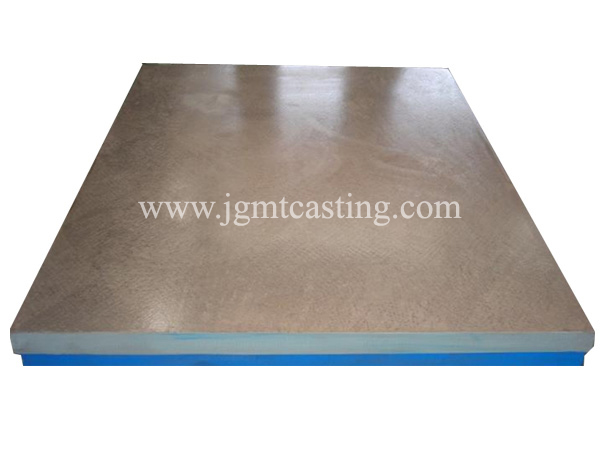 Cast Iron Grinding Surface Plates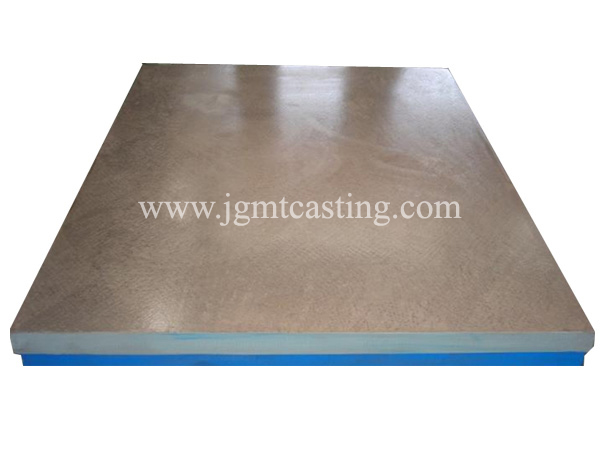 Jinggong
Cast Iron Grinding Surface Plates
are mainly used for manufacturing and repair the measuring tools, grinding parts, production high precision machinery parts, processing the optical instruments.
Grinding plates with a homogeneous, compact structure, has no defects such as air holes, sand holes and any others to effect the usage. It has the advantages of easy on the sand and the sand distributed wealth, the performance is strong when sand embedded in a solid cutting. It is also smooth, shiny, sky blue in surface, with good wear resistance.
The raw material is the high-strength cast iron GG20-GG30 (HT200-300). The size range is from 100mm*100mm to 3000mm*8000mm. Larger one can be made according to the drawing.
Features:

1.Simple in operating, fast on the sand, the amount of sand embedded in foot. It is still very easy to use the same sand on the back, after grinding, finish improved significantly.

2.Easy to get the required amount of blocks of a high finish and research together, piece mirror green (clear) lights.

3.Durable in use, cutting enough and long-lasting. Light guide after sand still has good machine ability, more smooth when pushing.